Welcome to ClimateHQ!
Climate HQ was created to empower SF State's diverse students, staff, and faculty to become Climate Justice Leaders.
By actively advancing Climate Justice both within California and beyond, we strive to create a global impact in addressing climate challenges and fostering just and sustainable solutions.
Guided by our core value of Climate Justice, we are investing in people & community by developing equity-minded initiatives that reach across SF State to the broader CSU system to address Climate Change.
Together, we are training student leaders, creating empowering events, and transforming our campus to face today's greatest Climate Justice issues.
Announcements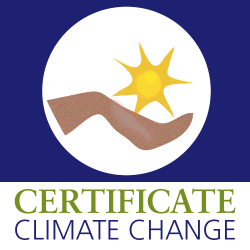 Earn a Climate Change Certificate!
Earning Climate Change Certificates works differently from earning degrees at SF State. There is no need to apply for or declare the Certificate. Instead, follow these 3 steps:
Step 1: Complete the Certificate Coursework
Step 2: Pay Certificate Program Fee
Step 3: Complete a CAP Form
Connect with Our Growing Community